WHY CHOOSE


Our

COMPOSITE
Fillings?
Qualified Dental Professionals
State Of The Art Dental Equipment
High Quality Filling Materials
Comprehensive Dental Care
Cost-Effective Cavity Fillings
Dental Filling Specialists In Washington Heights
Composite fillings are most commonly used to treat cavities and are performed by removing the decayed part of the tooth. It is then replaced or filled with another substance using a multitude of different options. Both composite and amalgam fillings are used for this procedure. Composite fillings are a great option for repairing cavities because they can be closely matched to the original tooth color as well as offer durability for small to medium cavities. A composite tooth filling procedure also allows you to remove less of the tooth than you would typically need with an amalgam filling. They are an excellent option for treating cavities that are more visible than others because of how natural and close to the tooth color they look.
Fill Cavities With A Resin Based Composite Filling
Benefits Of Dental Fillings
Washington Heights Tooth Filling Experts
Our highly-qualified dental staff is ready to help all Washington Heights residents fill their teeth. They are experts at putting in dental fillings that will last a long time and protect your teeth from more tooth decay. Check out our reviews on sites like Yelp! and Google Maps.
Single Implant Replaced
for as little as
Implant Retained Dentures
for
Full Fixed Arch
as low as
*Subject to Credit Approval
At your consultation, we can review all the options available to you.
What Can A Dental Filling Be Used For?
There are a variety of reasons for dental fillings to be used. They don't just fill the space where a cavity was, though that is a primary purpose. You can get a lot of benefits from our composite fillings. Be sure to ask your dentist if you have any questions.
How Our Composite Tooth Fillings Are Done
Painless Dental Filling Procedures. Painless Payment Plans
The first step of the composite filling process is to numb the area that is affected, followed by removal of any of the decayed portions of the tooth. Once the rotting or decayed portions are removed, a substance will be applied to ensure that the pores of your teeth open up and to also help create a stronger bond with the filling. Using a special light, the bond will be hardened and cured, allowing your New York cosmetic dentist to apply the filling. The composite will harden and the filling will then be smoothed and polished for comfort and to fit your bite more closely and accurately.
What Are The Common Signs Of Cavities?
Cavities are very common, but you also need to know what you are looking for. If you see any of these signs, be sure to talk to your dentist immediately. Not doing anything about it can lead to further complications, including infection and possibly other health complications due to bacteria making its way into your bloodstream. This is not something to neglect.
Treat Tooth Decay With Composite Fillings In Washington Heights
Dental care has advanced a lot over the decades. The current technology makes dentistry much easier and more painless for patients. Getting fillings is easy nowadays.
Our Patients' Testimonials
Dedicated medical staff. They take their time and effort to make sure that your teeth are cared for properly and efficiently. Would definitely recommend to anyone in need of a dentist nearby."
Great team, smooth office. I have been looking for a good dentist since I moved to the US from Germany and finally found one, actually not just one. So far every dentist in this office has been very professional, knowledgeable and caring. The assistants are equally caring and professional all around a positive experience. I am so happy!"
Christina Grete Winkelstraeter, NY ★★★★★
The staff is super friendly and made me feel very comfortable! It was my first time here and I am definitely recommending family and friends. Continuing my journey to a perfect smile with Esthetix Dental Spa!"
Catherine Nunez, NY ★★★★★
Restore Your Teeth With Composite

Tooth Fillings Near You
We love helping people have healthy smiles!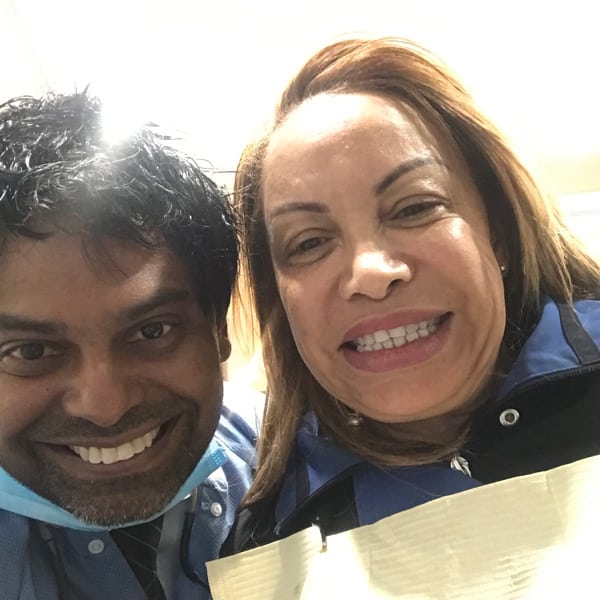 Yet another satisfied dental patient of ours!
Another successful cleaning done here at Esthetix!
Another day, another patient leaving with a great smile!
We love improving our patients' oral health!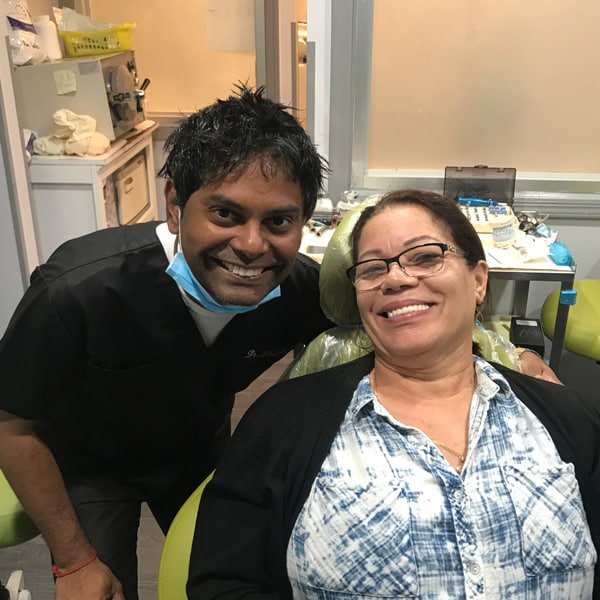 Look at all those white teeth!
Looking For Composite Fillings In Washington Heights?
Visit Our Convenient Locations
At Esthetix Dental Spa, we have put in a great deal of thought and effort into creating an enjoyable patient experience. Our staff will make sure that you have everything you need for a very pleasant visit.
285 Fort Washington Ave,
New York
Request An Appointment With Us Today!
Servicing All Manhattan & The Bronx